Baseball
Head Coach
Mr. Mike Thibodeaux
Assistant Coaches
Richey Garret
Chase Garrett
Dayton Landry
Kyle Kirkpatrick
Bryan Langlinais
Trainer : Ricky Landry
State Champions 1985, 1990, 1999, 2010, 2012, 2016, 2017
State Runners-up 1992, 2000, 2015
Highest National Ranking: #9 - USA Today #6 - Max Preps
2016 ABCA & Max Preps National Coach of the Year
Tryouts are held in December and
again prior to the start of summer ball in June.
The season consists of 34 regular season games
including 4 tournaments and 10 district games.
---
2017-2018 TCH Baseball Schedule
Click here for the 2018 TCH Varsity Baseball Schedule
PLEASE NOTE
Saturday game (4/21/18) vs CHSNI is cancelled
Scheduled games are:
12:00 -CHSNI vs C.E. Byrd
2:30 - C.E. Byrd vs TCH
Post Season Exhibition Game
Monday, 4/23/18 @ home @ 4:30 vs Ascension Catholic
Normal regular season gate fees

Both JV and Freshmen games vs Southside on
Wednesday 3/14, will be played at St Julien Park.
JV will play at 4:00 followed by the freshmen at 5:30
Baseball scrimmage @ Barbe on Sat. 2/10/18
is moved to Monday 2/12/18 at 10 am
Click here for the 2018 TCH JV/Freshman Baseball Schedule
---
2017-2018 TCH Varsity Baseball Roster
SENIORS
Hayden Judice
Hunter Landry
Dylan Langlinais
Kalun Dronette
Grant Clark
Kanin Dodge
Trevor Dupre
JUNIORS
Connor Dickinson
Braxton Gallet
Ty Leblanc
Peyton Lejeune
Dain Turner
Caleb Whittington
Landon Trosclair
SOPHOMORES
Cameron Delhomme
Jack Judice
Peyton Prejean
Peyton Hoffmeyer
FRESHMEN
Benjamin Tate
Jacob Manuel
Kaden Boulet
Jackson Andrepont
Larkin Spring
2017-2018 TCH Freshman Baseball Roster
Jackson Andrepont
Coleman Bond
Kaden Boulet
Drake Boudreaux
Oakley Bourque
Kyle Breaux
Collin Duplechain
Dylan Guidry
Julien Guy
Jacob Manual
Brayden Melancon
Chase Mire
Konnor Smith
Larkin Spring
Ben Tate
Nicholas Underwood
---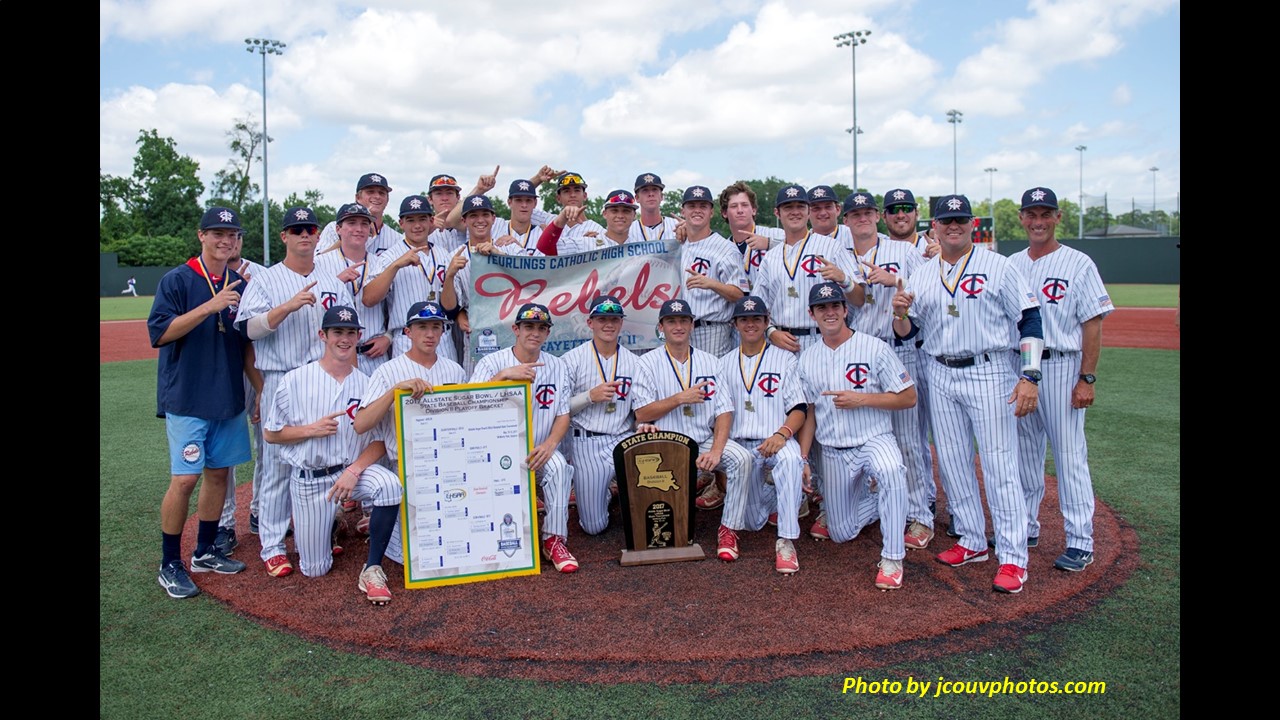 CONGRATULATIONS TO THE
2017 LHSAA STATE BASEBALL CHAMPIONS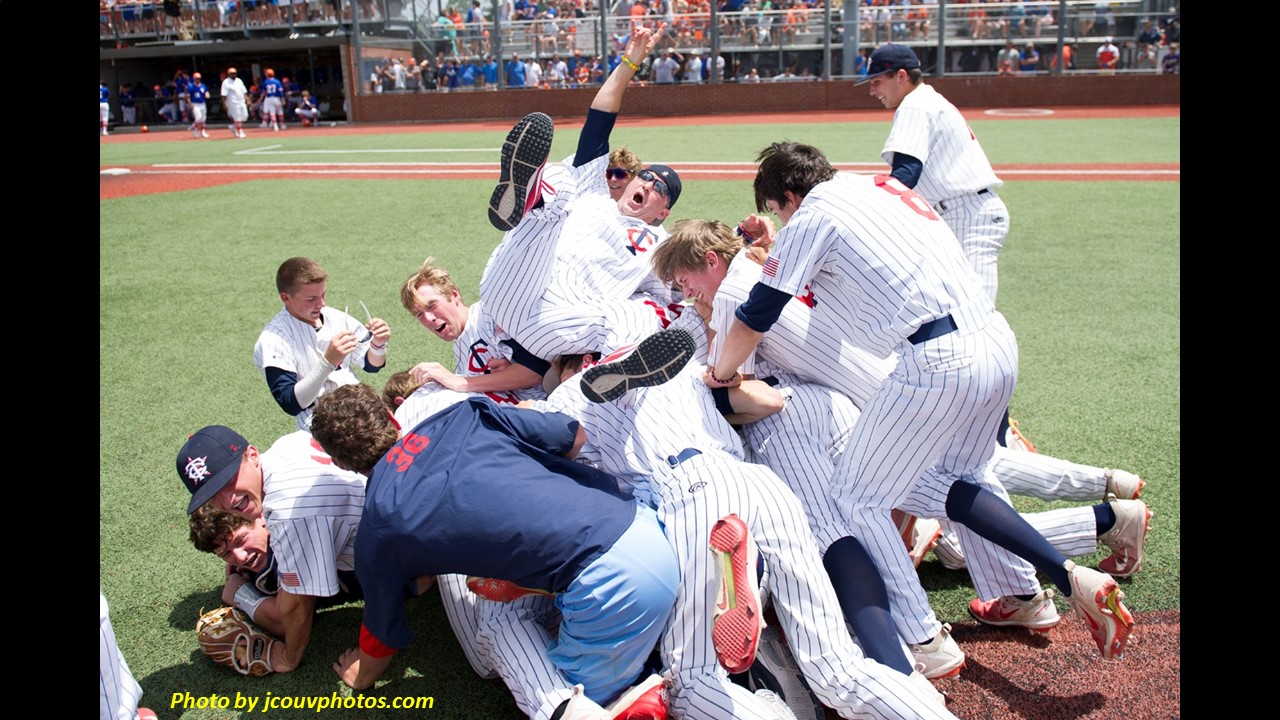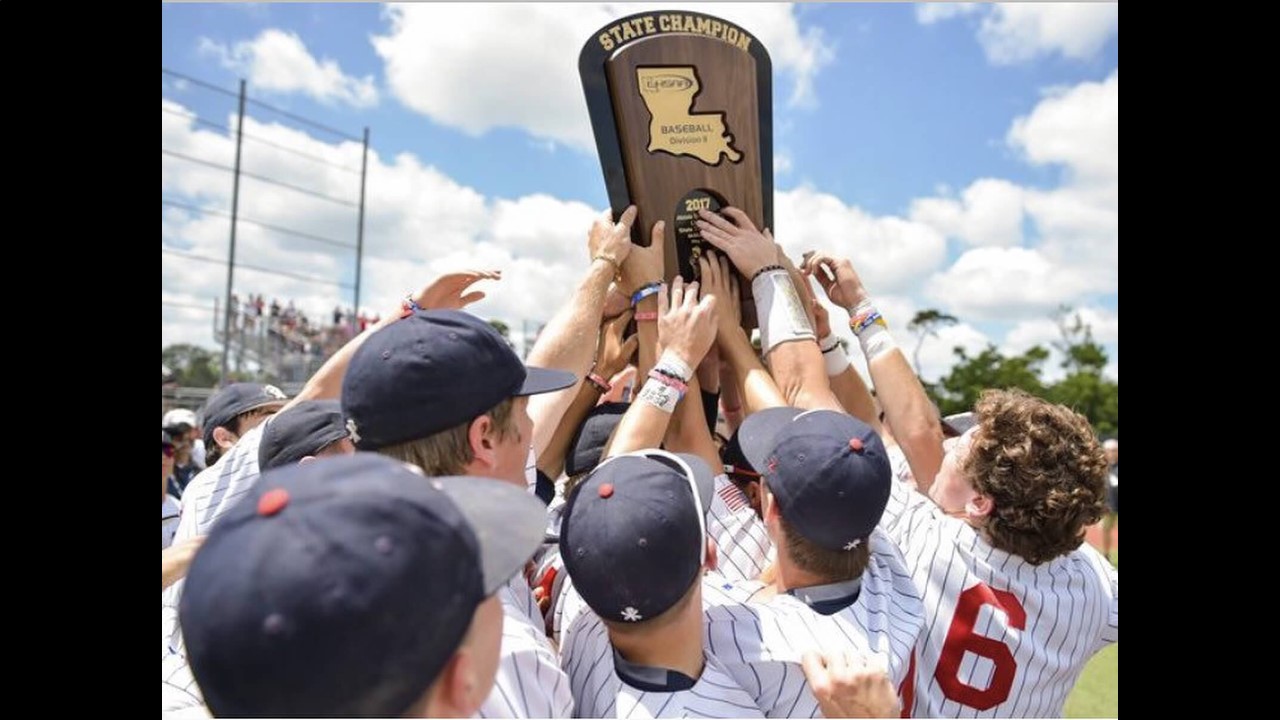 ---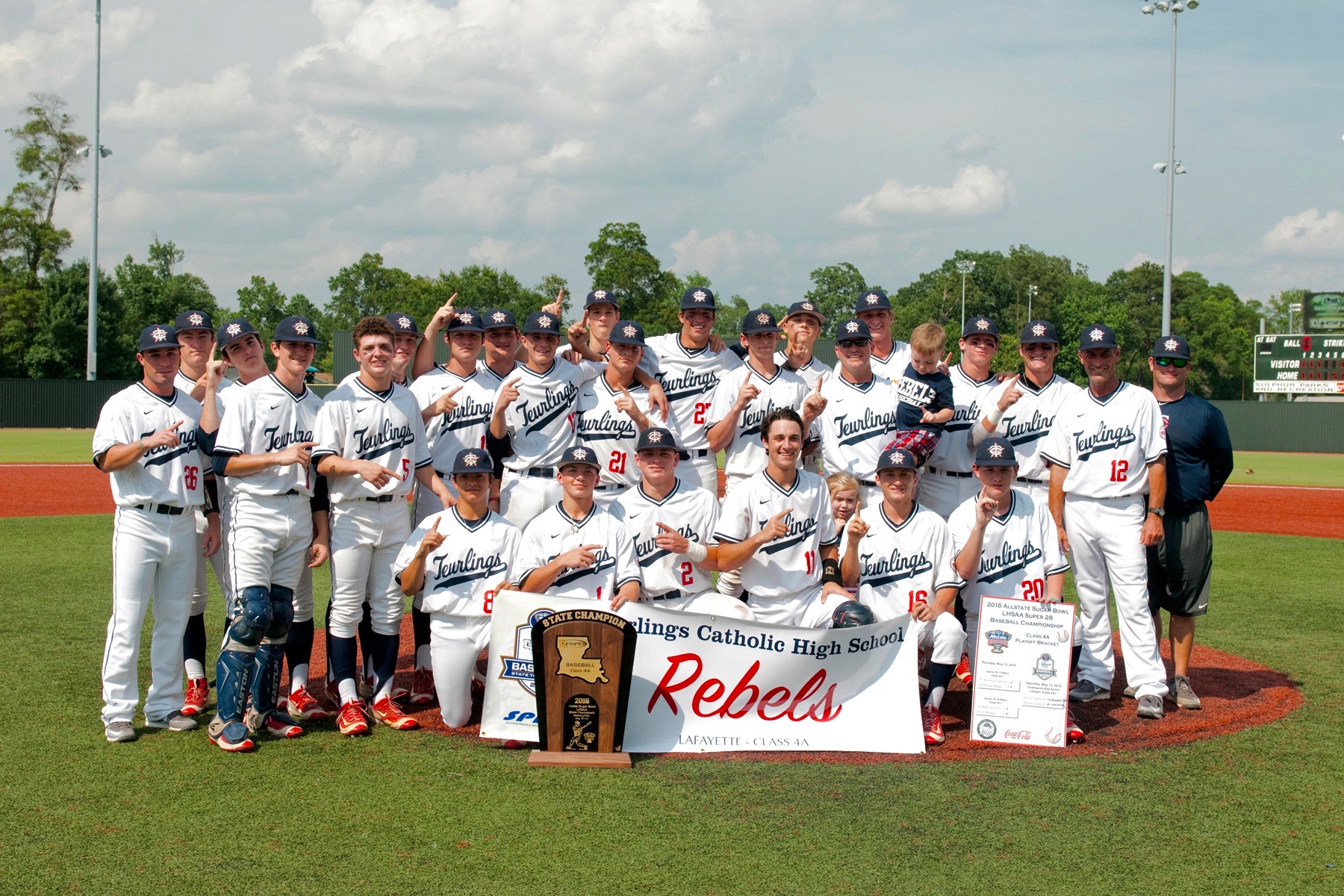 Congratulations 2016
State Champions