Our Rebel Heart Blog is a place where our Teurlings School Community can grow deeper in their understanding of our faith. Students, teachers, and other members of our community will post here each week about their personal encounters with Christ that have taken place both on and off campus. We invite you to follow along as we continue to grow in love of the Lord and as we strive to channel His Spirit for the glory of God.
---
SEPTEMBER 30, 2022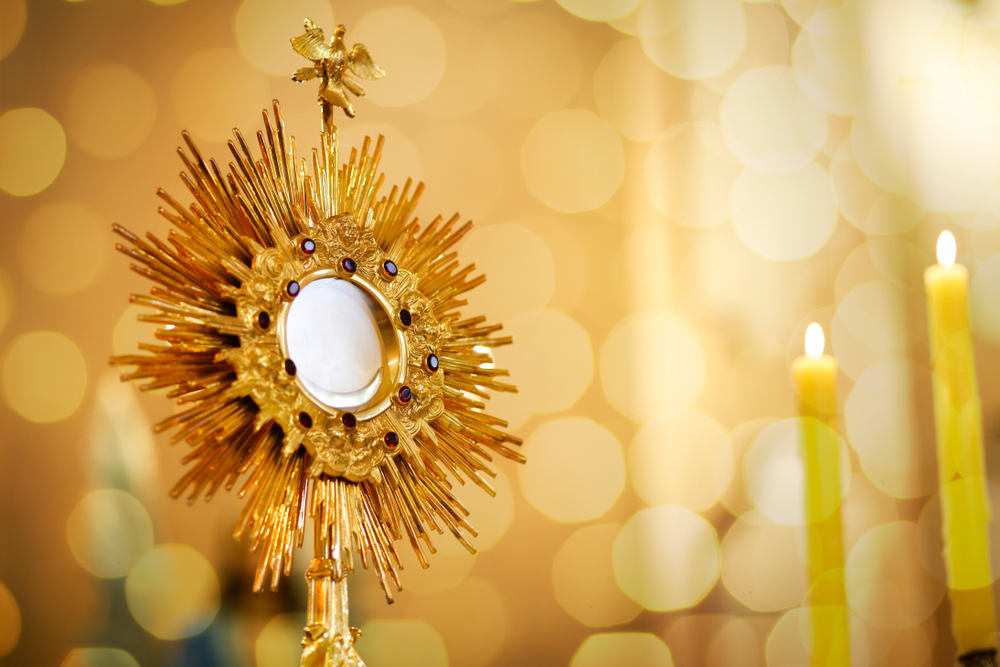 Steubenville South 2022
Written by Chloe Trudell, 11th Grade
During the summer, I attended the Steubenville South Catholic Conference in Alexandria, Louisiana. TCHS went to the conference with a group of campus ministers and staff, and I think I can speak for the majority when I say it was an amazing experience. This experience allowed me to build amazing relationships with other students from TCHS and strengthen my personal relationship with God. During the weekend we listened to speakers, experienced small groups, and had opportunities for confession and adoration. My favorite part about the weekend was the many fruitful and deep conversations I had and how I grew closer with people I barely knew before this conference. I felt like I could be myself and was a part of a big family with all the campus ministers who attended!
On the second night of the conference I had a very powerful adoration experience. At first, I was unsure about "feeling" anything at all during adoration because we were sitting so far away from the stage and could only see the monstrance on a screen. I decided to put those doubts aside and just be present with God and trust in Him.
I don't remember feeling tired, but while I was praying, I fell asleep. I had what many would just refer to as a dream, but for me, it was one of the most tangible and realistic experiences I have ever had with God. At the time, I was really struggling specifically with connecting to Jesus. I found it was always easier for me to relate more with God the Father. In this experience I was laying on the bare chest of Jesus. I was the closest I'd ever been to him (literally). He was bloody and sweaty and so human, but most of all He was comforting. As He held me close, I never thought about the blood or sweat but just simply being with Him and feeling so known and loved by Him.
As I woke up, I noticed the monstrance right in front of me and it was like God was showing me I could experience intimacy with Jesus in my day to day life through the Eucharist! I am so grateful I was able to go attend this conference and I encourage anyone and everyone to go if you can. I truly believe these encounters with Jesus can change your life.

---