Support TCHS
Dancing with the Rebel Stars
---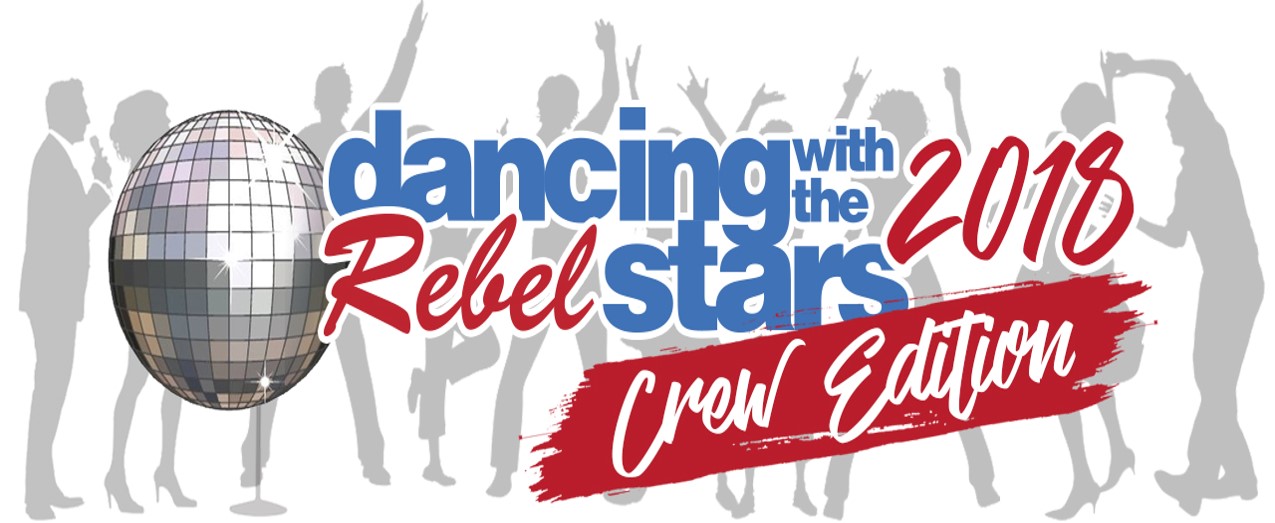 Our DWTRS "Crew Edition" crews will be announced during the week of December 4, 2017 with voting beginning on December 8th. Check back for a full line up of our amazing crews!!!
---
The 2018 Dancing With the Rebel Stars "Crew Edition" will be held on Friday, April 20, 2018 at the Cajundome Convention Center. Ten teams have committed to participate in this year's event. Crews will be revealed beginning December 4, 2017. Each day two Crews will be highlighted on our website, Facebook, and in front of school until all crews have been revealed. Once all Crews have been revealed we will send mass emails to all parents, alumni, and friends of TCH promoting each Crew. Sponsorship and individual ticket sales will begin on December 8, 2017. Funds raised will be earmarked for Capital Campaign and Technology.
This year's funds will be used to help establish a new and challenging curriculum "MASTER" (Math, Arts, Science, Technology, Engineering, and Religion). This curriculum is a STEM integrated curriculum. It is an interdisciplinary and applied approach to fully prepare students for future employment in a technological society. Classrooms currently under construction will provide space designed to allow students to create and explore We will need furnishing, technology equipment, and supplies. We plan to offer a Cyber Literacy course and other STEM related courses and activities where students will learn the ins and out of robotics, coding, engineering, forensics, and biotechnology . To be able to do this, there are many materials, supplies, and lab equipment needed. We would like to provide computers and 3-D printers for use in all the courses. We believe our students will be better prepared as they enter college and the vast technological jobs in their future.
---
Questions? Comments? Concerns? Email us at feedback@tchs.net.