Rebel Revue Advisor: Brittni Vitte
National Awards:
UDA Nationals Game Day National Champions: 2019, 2020
UDA Nationals Game Day 4th Place: 2021
UDA Nationals Game Day 7th Place: 2022
UDA Nationals Hip Hop Runners Up: 2010, 2017, 2018, 2021
UDA Nationals Hip Hop, 3rd Place: 2019, 2020, 2022
UDA Nationals Hip Hop, 4th Place: 2006, 2012, 2014, 2016
UDA Nationals Hip Hop, 5th Place: 2009, 2011
UDA Nationals Hip Hop, 6th Place: 2015
UDA Nationals Hip Hop, 7th Place: 2007, 2013
UDA Nationals Hip Hop, 8th Place: 2008
UDA Nationals Jazz 3rd Place: 2004
UDA Nationals 5th Place: 2020
UDA Nationals 6th Place: 2022
UDA Nationals Jazz 7th Place: 2005, 2018
UDA Nationals Jazz 9th Place: 2015, 2019
UDA Nationals Jazz 13th Place: 2017
UDA Nationals Jazz, 14th Place: 2008
UDA Nationals Pom, 10th Place: 2011
UDA Nationals Pom, 13th Place: 2013
State Awards:
State Hip Hop Champions 2005, 2006, 2007, 2008, 2009, 2010, 2013, 2014, 2015, 2016, 2017, 2018, 2019, 2020, 2022
State Jazz Dance Champions 1998, 1999, 2000, 2007, 2015, 2016, 2017, 2018, 2019, 2020, 2021, 2022
State Pom Dance Champions 1998, 1999, 2011, 2012
State Hip Hop Dance Champions Runners Up 2011, 2012, 2021
State Pom Runners-Up 2013
Best Choreography (Hip Hop) 2017, 2018
Best Choreography (Jazz) 2010, 2016, 2019
---
All eighth grade, freshman, sophomore, and junior students registered at Teurlings Catholic for the following school year will be eligible to try-out. Registration fees for the upcoming school year must be paid before a student can try-out. Current TCH students must be in good standing and all school fees must be current. Dancers and cheerleaders must have a 1.5 minimum grade point average to try-out and must maintain a 1.5 grade point average each quarter to remain on the squad. Tryouts for the 2022-23 school year will be March 21-23 . . . more information to follow.
---
2022-2023 Rebel Revue
Congratulations to the Rebel Revue . . .
2020 Game Day National Champions
2020 National Hip Hop, 3rd Place
2020 National Jazz, 5th Place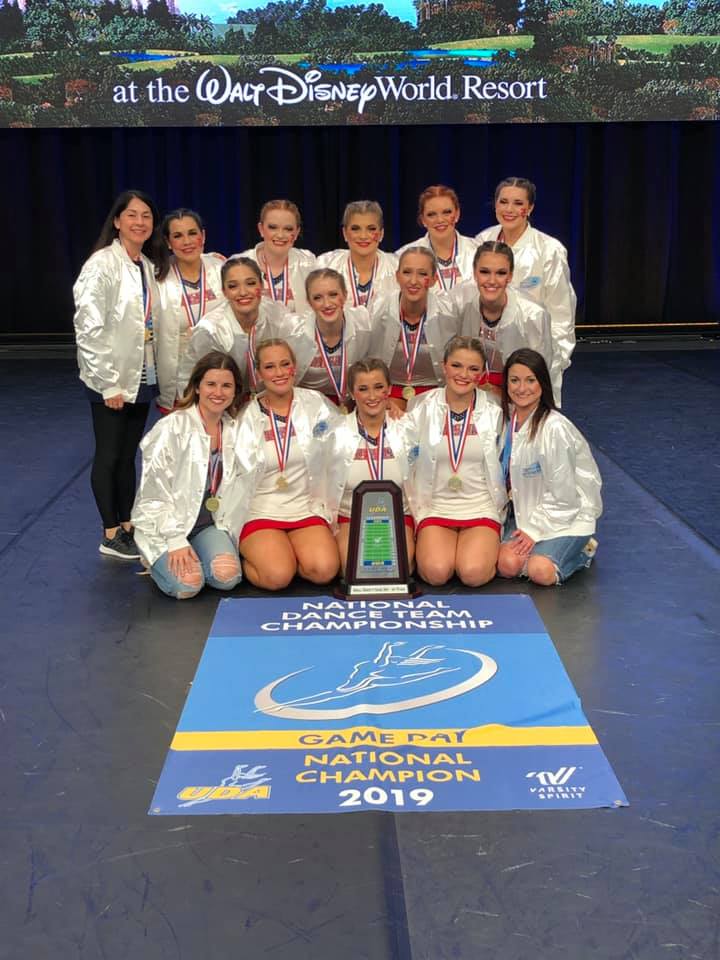 2019 Game Day National Champions
2019 National Hip Hop, 3rd Place
2019 National Jazz, 9th Place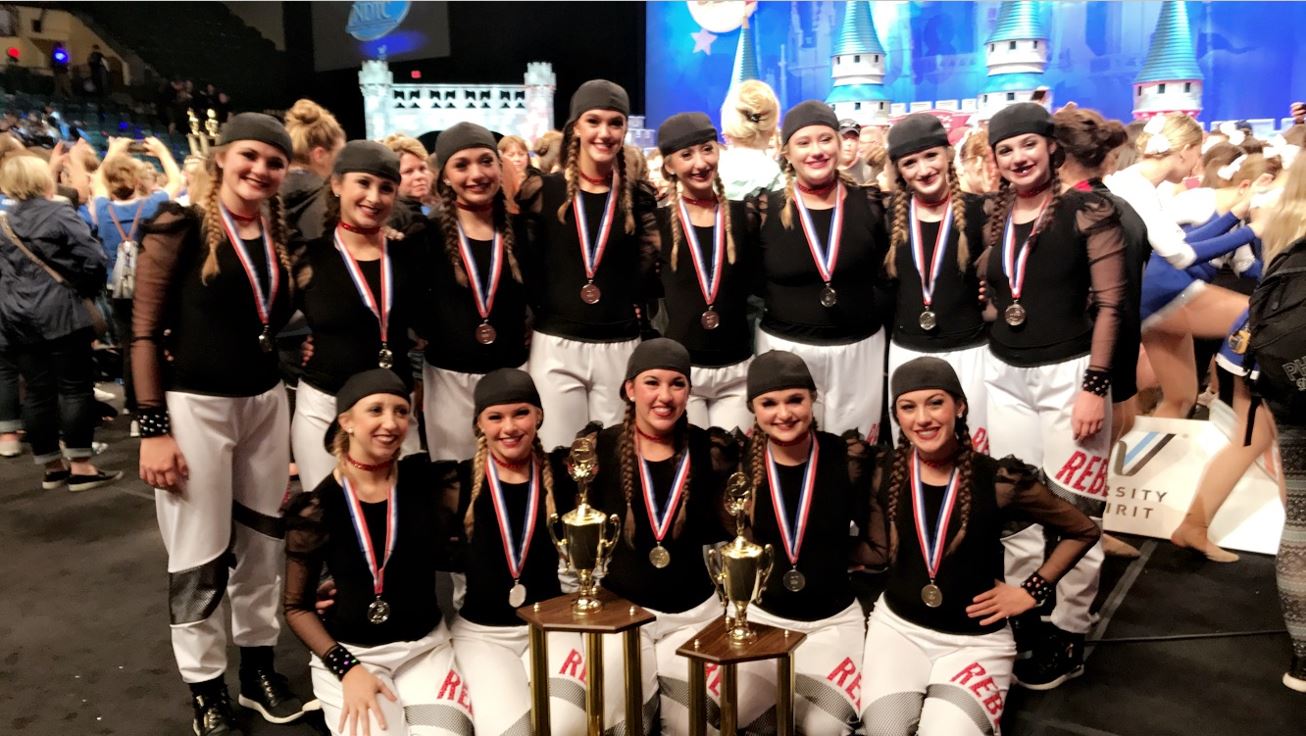 2018 National Hip Hop Small Varsity Runners-up
2018 National Jazz Small Varsity 7th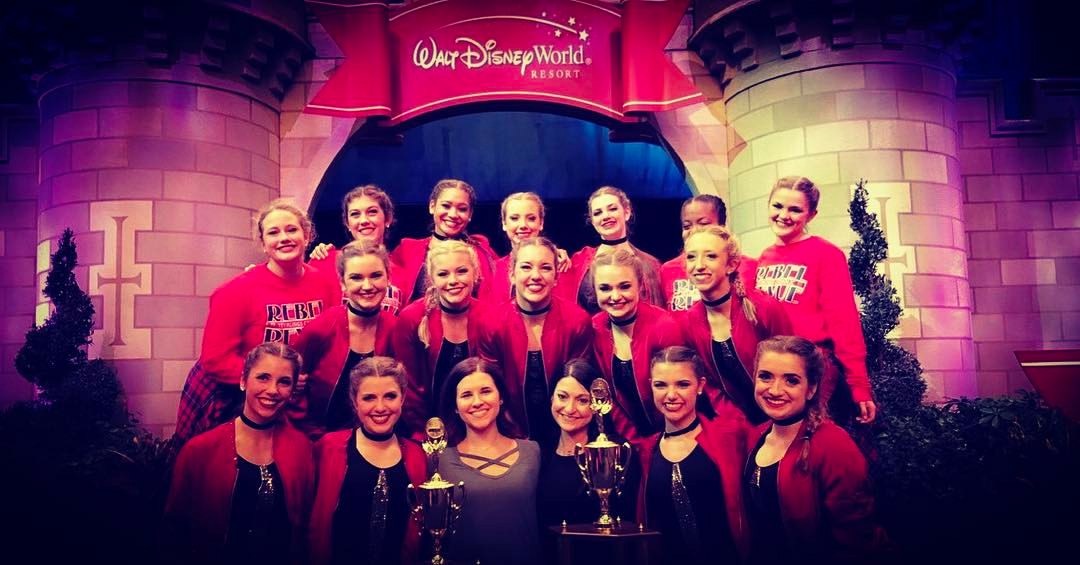 2017 National Hip Hop Small Varsity Runners-up
2017 National Jazz Small Varsity 13th

2016 National Dance Team Championship -
4th Place and Jazz Semi-Finalists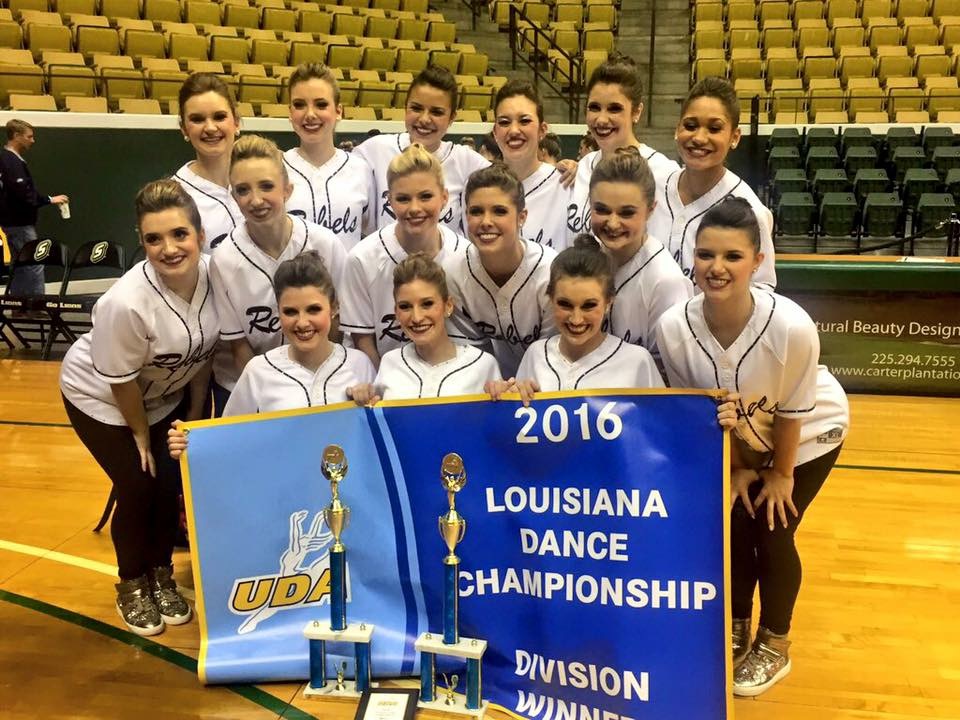 2016 Hip Hop and Jazz State Dance Champs