Rebel Open Golf & Tennis Tournament
Rebel Royale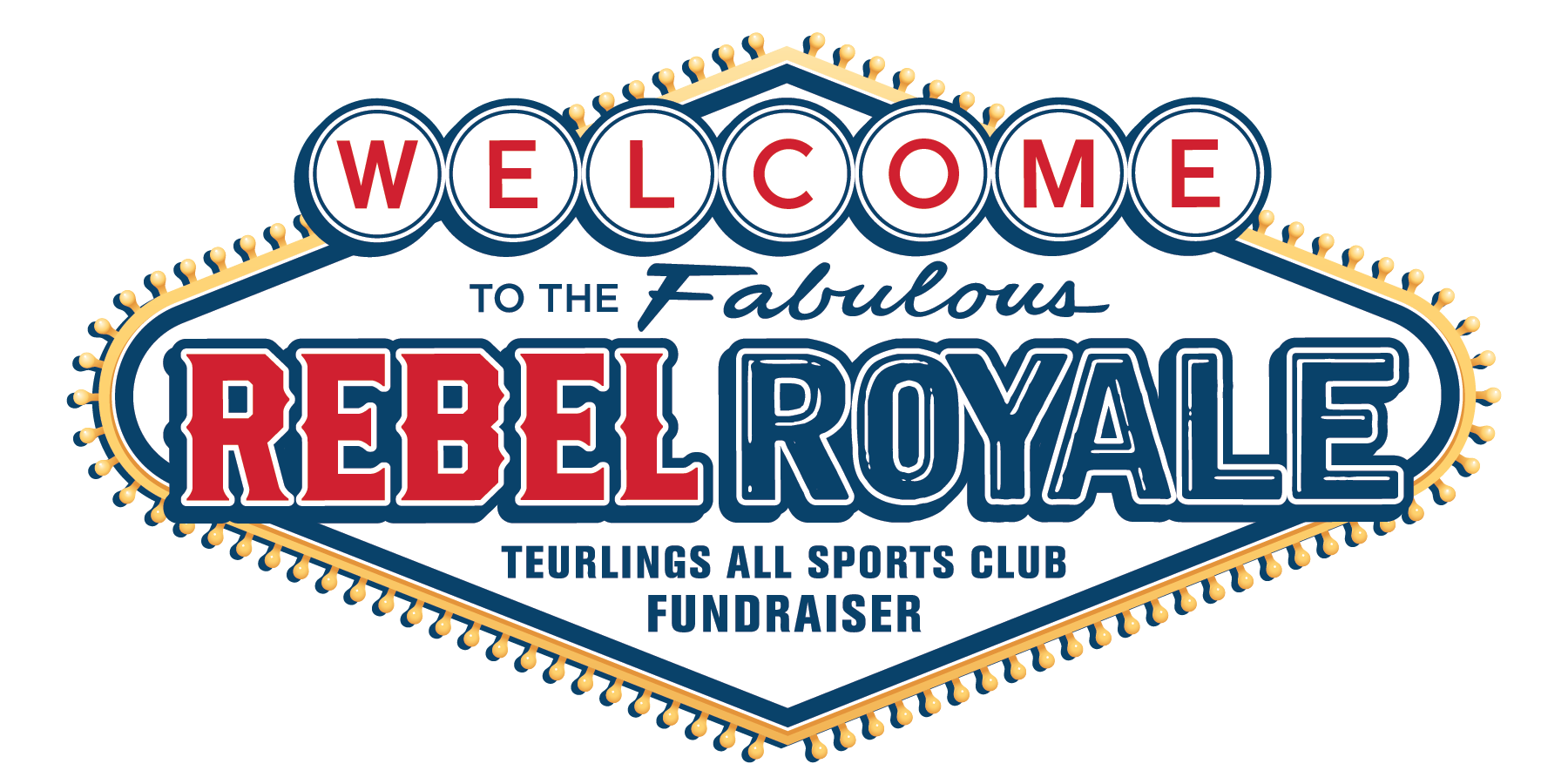 REBEL ROYALE 2021
HAS BEEN POSTPONED UNTIL MARCH 19, 2022
---
TCHS REBEL ROYAL 2019 INFORMATION BELOW:
TASC newest fundraiser, Rebel Royale, has replaced our yearly $10,000 Dance. This fundraiser helps to keep Teurlings Athletics an "activity fee" free school. Our guests enjoyed a fun filled evening of fun and excitement of playing in a real casino, but instead of going to Las Vegas, Las Vegas comes to them!

On Saturday, October 19, 2019, TASC hosted"Rebel Royale" a Casino Night Fundraising Event at the Petroleum Club. This fun filled evening featured your favorite casino table games as well as great food, beverages, exciting raffles, prizes and more! Tickets for this event were $100.00 per couple, which includes food, adult beverages, $500.00 of playing chips and a chance to win either $5000.00 cash or tuition for the next school year. For more event information, please contact Lisa Taylor @ 337-235-5711 ext 109 or ltaylor@tchs.net.
SPONSORSHIP INFORMATION
Teurlings All Sports Club (TASC) is a not-for-profit organization of parents, teachers, administrators, alumni, and community members who support Rebel Athletics. Membership dues and various fundraisers throughout the school year fund our Booster club. This funding helps to supplement the Athletic Department's budget and aids in the purchase of uniforms, equipment and other items necessary to keep our athletes healthy and safe. TASC's mission is to support and promote Rebel Athletics by uniting students, parents, coaches, faculty, staff in a way that enhances school spirit, providing moral and financial support.
We hope you will consider participating in next year's event as a sponsor. Below is a list of sponsorship levels and benefits. Your support will enable TASC to continue its mission by offering our students a quality athletic program.

Click here for SPONSORSHIP OPPORTUNITIES
(form will be updated for next year's event)
If you have any questions, or need additional information, please contact Lisa Taylor -
ltaylor@tchs.net
or 337-235-5711 ext. 109.
Thank you for your continued support of TASC and Teurlings Catholic High School. Go Rebels!