YOUR JOURNEY STARTS HERE
Parents, students, and friends were invited to explore all that Teurlings Catholic has to offer by attending an Open House on the evening of Tuesday, November 10, 2020. Two tours began at 4:00 and 5:30 P.M. Administrators, faculty, staff, students and parents of Teurlings Catholic students offered an introduction to our programs, provided a tour of our campus, and answered questions.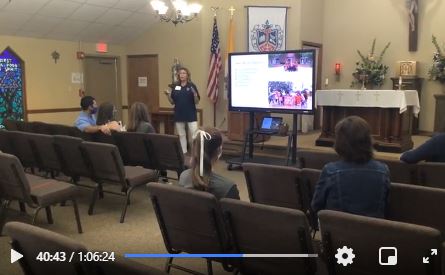 Click here to watch a playback of the 2020 tour, which was recorded live!
Teurlings Catholic offers a limited number of days for potential new students to spend the day shadowing a current TCHS student. These shadow days are available on a first come, first served basis during the months of January and February. Sign-up will be available in November.*
*Please note TCHS is now a closed campus during the school day. Sign-up will be available once we are allowed to have visitors.
Virtual tours can be arranged with Maria Hanes in the TCHS Development Office during office hours, 8:00 AM until 2:00 PM. Call 337-235-5711 Ext. 2 or email mhanes@tchs.net for more information.