TCHS SWIMMING
Head Coach: Ms. Lyndsey Clavier
Teurlings Catholic has both girls and boys swimming. Students who elect to join the swim team must practice after school. Practice sessions begin in August and continue through the state championships. Swimming is open to all students.
---
2022-2023 TCHS Swimming Practice Schedule
@ Crawfish Aquatics
Fall Practice Schedule
Every Monday through Thursday from 3:20 pm to 4:20 pm
beginning August 22 and ending November 3rd.
---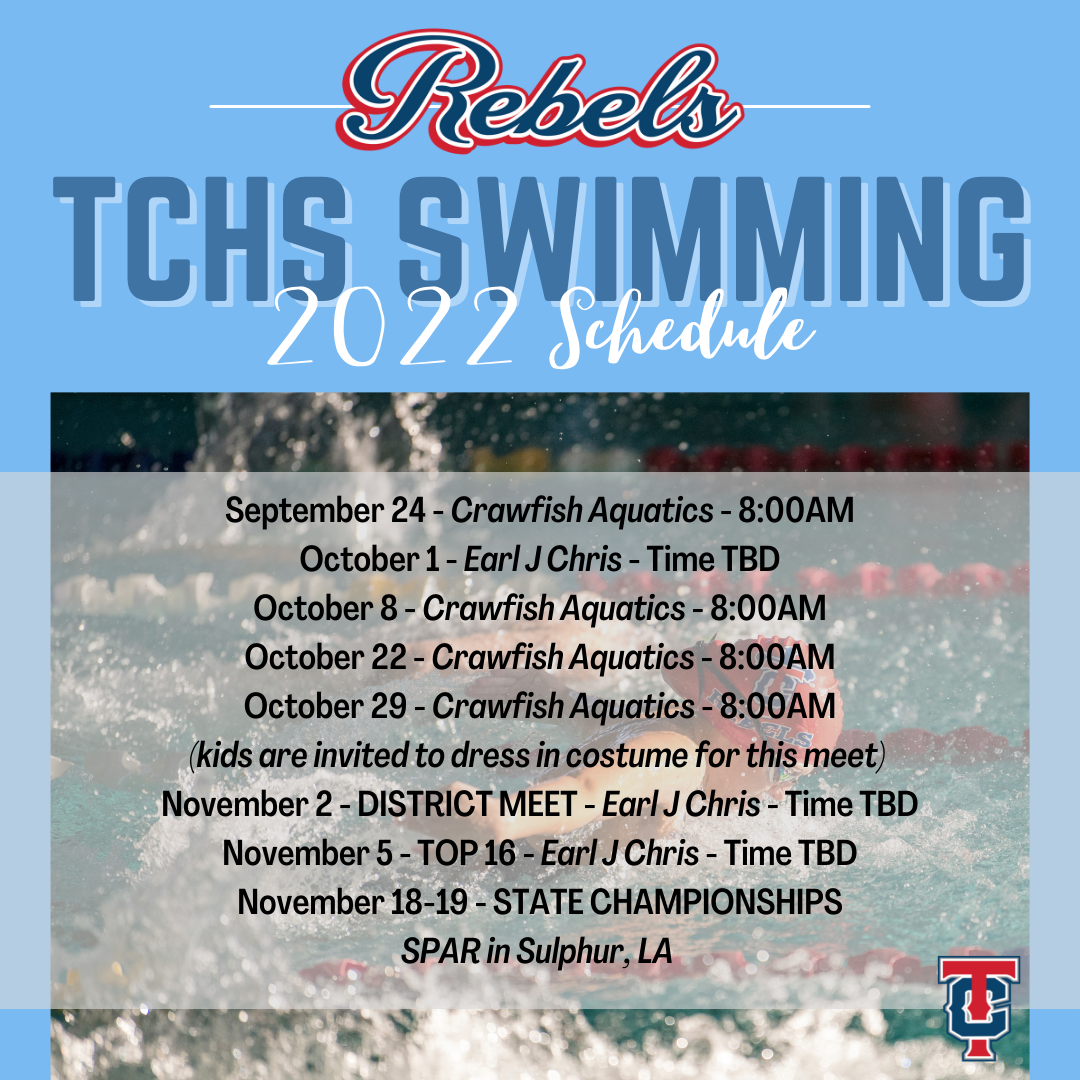 ---
2022-2023 TCH Swimming Roster
*Coming Soon!