Welcome to another exciting year of TCHS Athletics! We invite you to join us in supporting our athletic department through our sponsorship opportunities for you, your family and your business. As a sponsor, you become a member of our Rebel Nation Family. Sponsors partner with community businesses, leaders, our educators, alumni, coaches, families and supporters in the development of our most treasured resource…our youth!
TCHS and our Rebel Field offer a broad range of advertising opportunities resulting in expanded community awareness for you, our sponsors. Another added benefit as a sponsor is increased loyalty from your customers as they endorse your positive image as an advocate for youth development.
Your financial support through sponsorship and donations assist us as we continue to provide quality sports programs that have become synonymous with Teurlings Catholic.
We thank you in advance for your consideration and generous support.
FOR MORE INFORMATION CONTACT MARIA HANES, DEVELOPMENT DIRECTOR (mhanes@tchs.net or 337·235·5711 ext. 2).
Rebel Stadium Promotional & Sponsorship Opportunities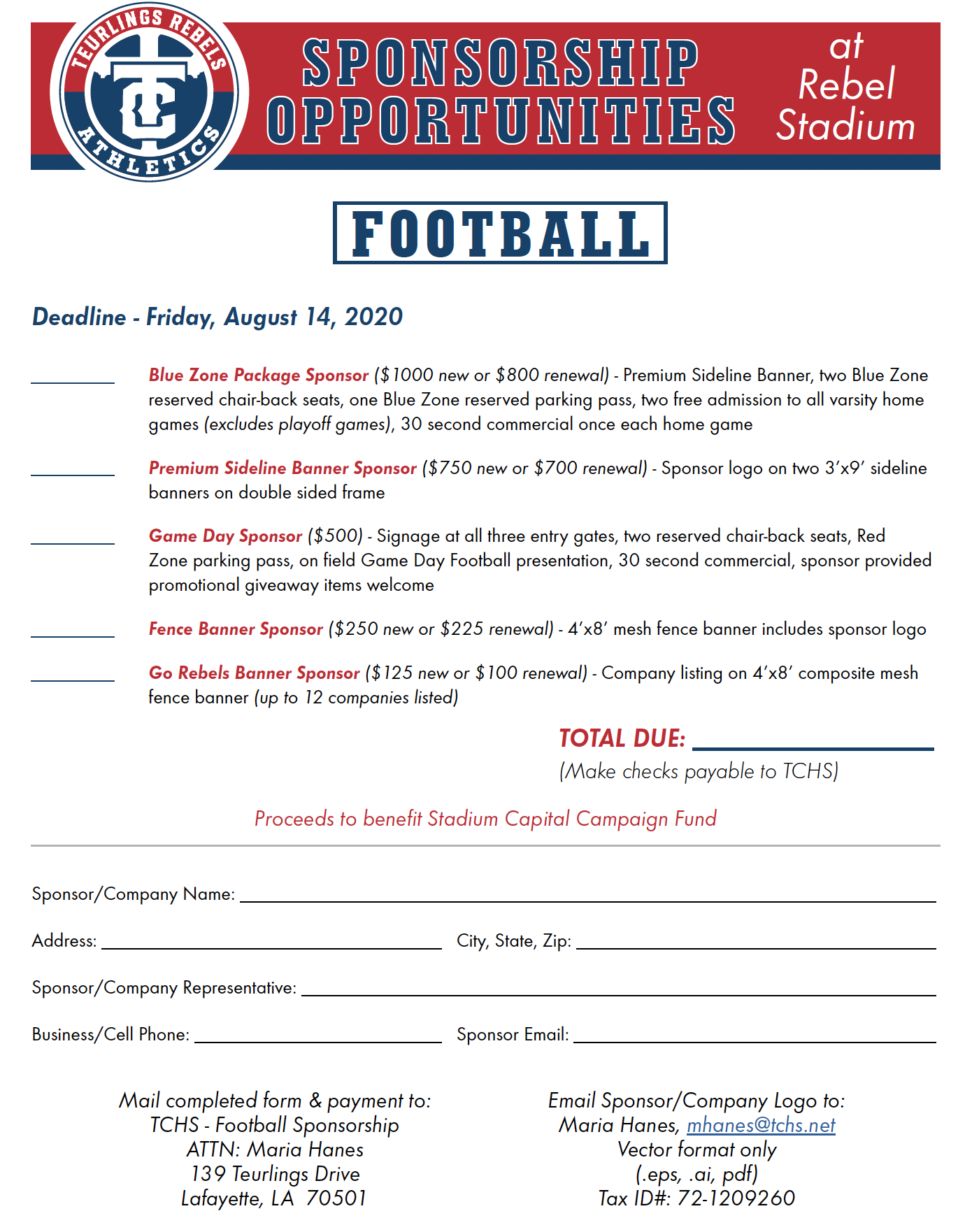 This type of sponsorship allows your company to be promoted during the numerous recurring athletic events, including high school football, soccer, track and field and in addition at the various events of our five feeder schools hosted by TCHS throughout the year to hundreds of fans from Lafayette as well as surrounding communities in the Acadiana region.
EXTENDED DEADLINE: Friday, September 11, 2020