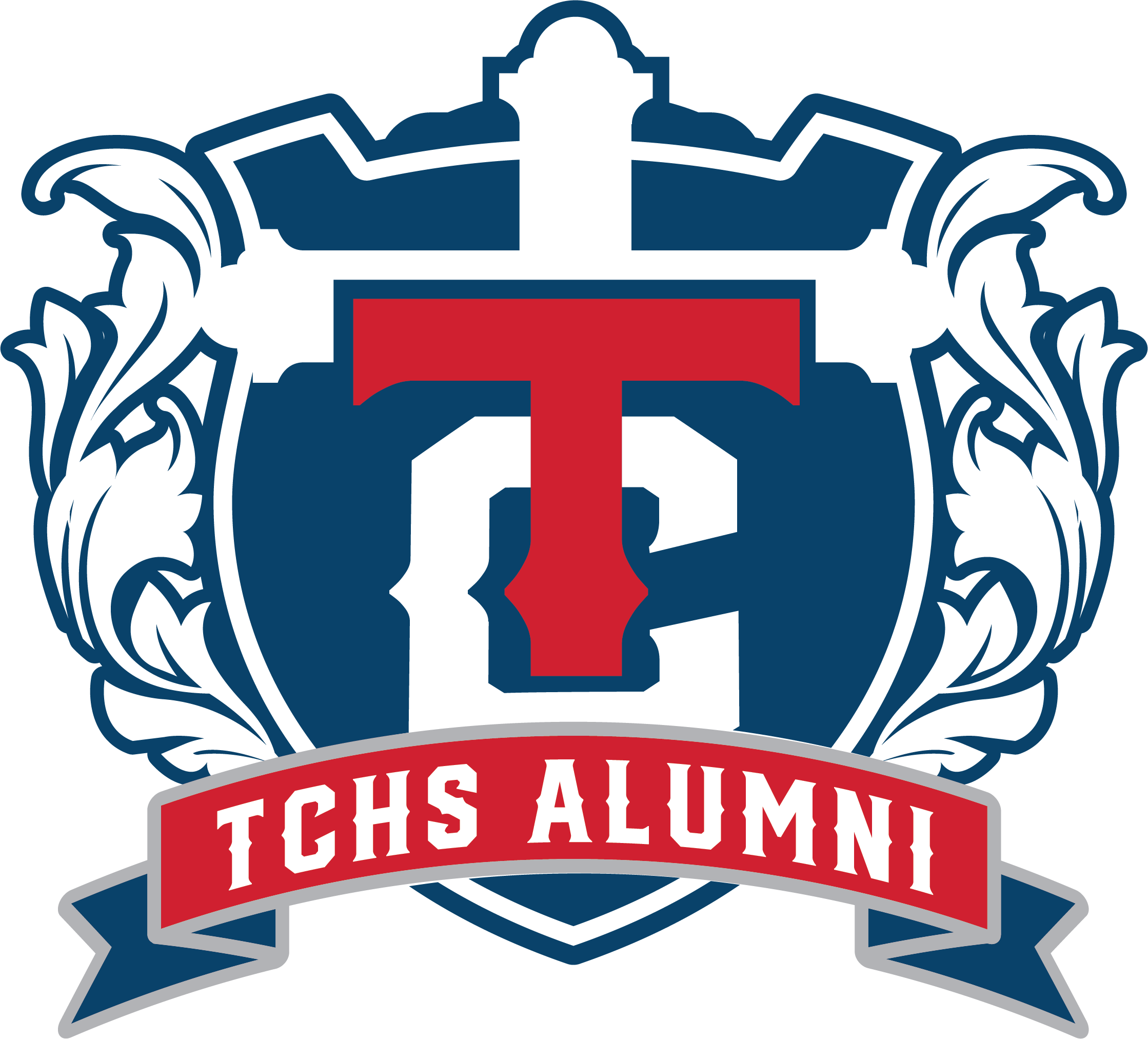 ---
Greetings to Teurlings Catholic High School Rebels Alumni!
The spring of 2015 brought us a new chapter in the development of an Alumni Association, again, at Teurlings. Thanks to the school's administration we had a "kickoff" meeting in the school library. As first meetings go, this was a very well attended meeting, with many people excited about getting together, coming up with ideas, and simply renewing relationships among the TCHS family.
I am honored to serve as President of the association, with Vice President, Tommy Dean (Class of 1995), Secretary, Michelle Courville Wilson (Class of 2006), and Alumni Director, Tiffany Dugas Parks (Class of 1998).
Our goal is to continue to have functions, potentially dip into the pool of alumni to provide career information to current students, and quite possibly provide scholarship opportunities to students and their families.
In order to accomplish our goals, I would like to encourage each of you to consider becoming a member. In addition to participating in the functions mentioned, and seeing old friends, we want to continue to communicate with fellow alumni through the "Teurlings Traditions" magazine. Dues received will help to defray the cost of producing the publication as well.
A TCHS Rebel takes pride in their school, and the people who were forever blessed to have attended. We all know the connection among alumni who have walked the breezeways, showed their school spirit at the pep rallies, and most importantly, honored our Lord and Savior at school Masses. No one can take away your Catholic education that was earned at Teurlings. We must be proud and work to continue the tradition of excellence in Catholic Education in the Lafayette community. Once a Rebel, always a Rebel.
Please consider a membership in OUR ALUMNI ASSOCIATION!
Thanks, and God's blessing to you all.
Sincerely,
Kevin Roy
---
BOARD OF DIRECTORS
PRESIDENT
Kevin Roy
Teurlings Catholic High School "Class of 1980"
Kevin Roy is a graduate of Teurlings Catholic High School – Class of 1980. Kevin has four children who all graduated from TCHS: Carlee, 2006; Martha, 2009; Samantha, 2011; Daniel, 2014. He was a three year past member of the TCHS Advisory Council. Kevin has a Bachelor of Science in Accounting from the University of Louisiana-Lafayette and is currently the Director of Business Services at Alon Refining – Krotz Springs.

VICE-PRESIDENT
Tommy Dean, LAT, ATC, ITAT
Licensed Athletic Trainer
Teurlings Catholic High School "Class of 1995"
Tommy Dean has more than 13 years' experience in providing athletic training services as well as managing and implementing sport related concussion protocols both at the collegiate and high school levels. Mr. Dean has been a nationally board certified and a Louisiana state licensed athletic trainer since August of 2002. After graduating with a degree in Sports Medicine from the University of Louisiana-Lafayette in December of 2001, he relocated to Boca Raton, Florida, where he worked as an assistant athletic trainer for the Florida Atlantic University football program under Coach Howard Schnellenberger. Also, while living in South Florida, he had the opportunity to work as a certified athletic trainer intern with the Miami Dolphins during their 2003 season. Upon returning to his hometown of Lafayette in 2004, his knowledge and passion of caring for injured athletes moved with him and was soon implemented into the local high school setting while working with Louisiana Athletic Care.
Mr. Dean is currently the staff athletic trainer at Episcopal School of Acadiana and functions as the lead concussion management consultant through his company, Concussion Solutions, which he established in 2011. Since that time, the Concussion Solutions management model has been implemented and is currently being used in over thirty-five local high schools in South Louisiana, including TCH. Mr. Dean's main focus is in educating coaches, parents, administration and student-athletes on the proper recognition and management of sport related concussion and injury, as well as implementing comprehensive sport related concussion protocols based on the latest trends in concussion management and current state legislation.
Tommy currently resides in Broussard, Louisiana, with his wife with his wife Jodi, and their sons Oliver and Emmett, and daughter Charlotte.
SECRETARY
Michelle Courville Wilson
Teurlings Catholic High School "Class of 2006"
Michelle Courville Wilson graduated from Teurlings Catholic in 2006, but the ties to her Alma Mater run through generations of spirit and loyalty. Just as her mother Carolyn was TCHS Homecoming Queen in 1976-77, Michelle was Queen in 2005-06. Fond memories of her years as a high school cheerleader come in handy as she chants and yells at TCHS football games each season; Rebel Football Coach, Tony Courville, is her father and her brother, Michael (TCHS '14) was a linebacker. Michelle is married to Jake Wilson. She teaches fourth grade at St. Genevieve Elementary School and is a parishioner and Eucharistic Minister at St. Genevieve Catholic Church. She was also a choreographer of team 9 in the inaugural "Dancing with the REBEL Stars" fundraiser to be held in April. Michelle resides in Opelousas, Louisiana, with her husband Jake, and their daughters Annalise and Gracie.
ALUMNI DIRECTOR
Tiffany Dugas Parks
Teurlings Catholic High School "Class of 1998"
Tiffany Dugas Parks graduated from Teurlings Catholic High School in 1998. She is a graduate of the University of Louisiana-Lafayette in Education and is currently teaching at TCHS. She has been teaching at TCHS for 16 years. Tiffany currently is the adviser for the Rebel Yell Yearbook, Alumni Director, runs various social media outlets for TCHS, publishes the weekly newsletter "Rebelnation News" and Teurlings Traditions alumni magazine. She is also the Service Crew sponsor, Academic Pep Rally chair, and assists with the Teurlings All Sports Club. Tiffany was married to Rick Parks in January 2015. Tiffany resides in Broussard, Louisiana, with her husband Rick, and son Benjamin.
Tiffany Dugas Parks (TCHS '98)
Alumni Director
139 Teurlings Drive
Lafayette, Louisiana 70501
337-235-5711 ext. 112
tparks@tchs.net