DWTRS 2016 Results


Click here for a highlight video of the 2016 event: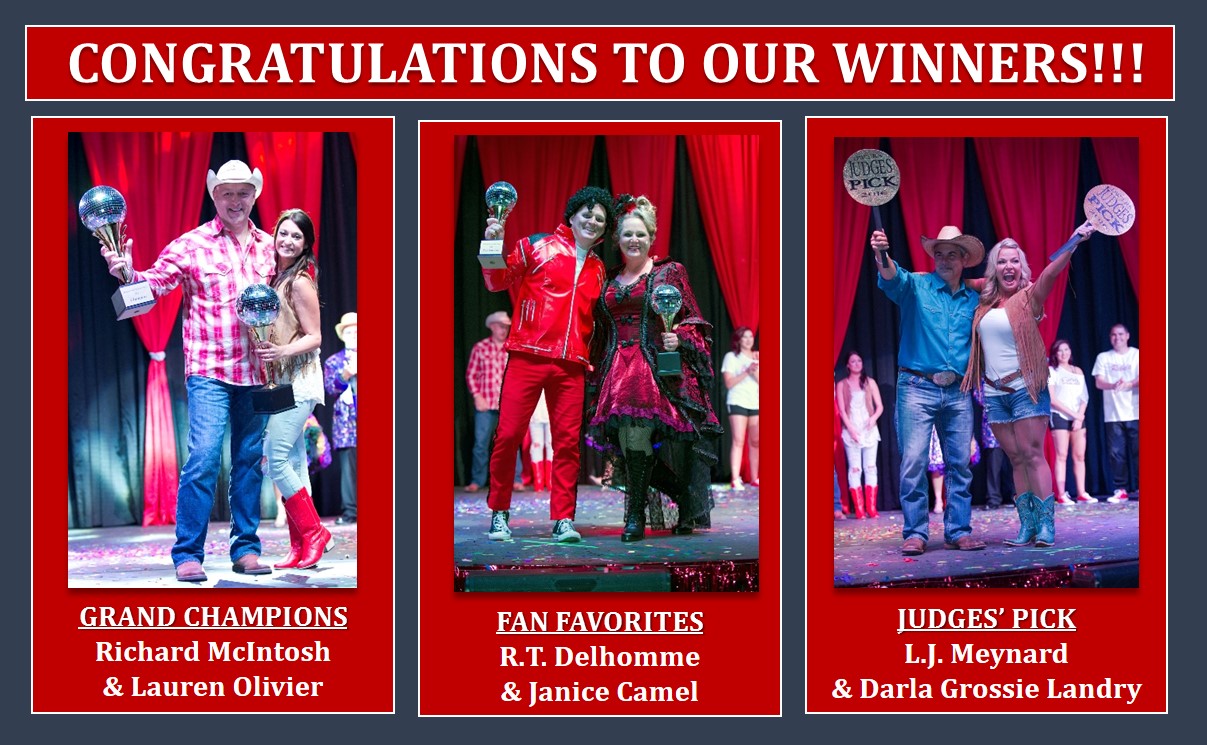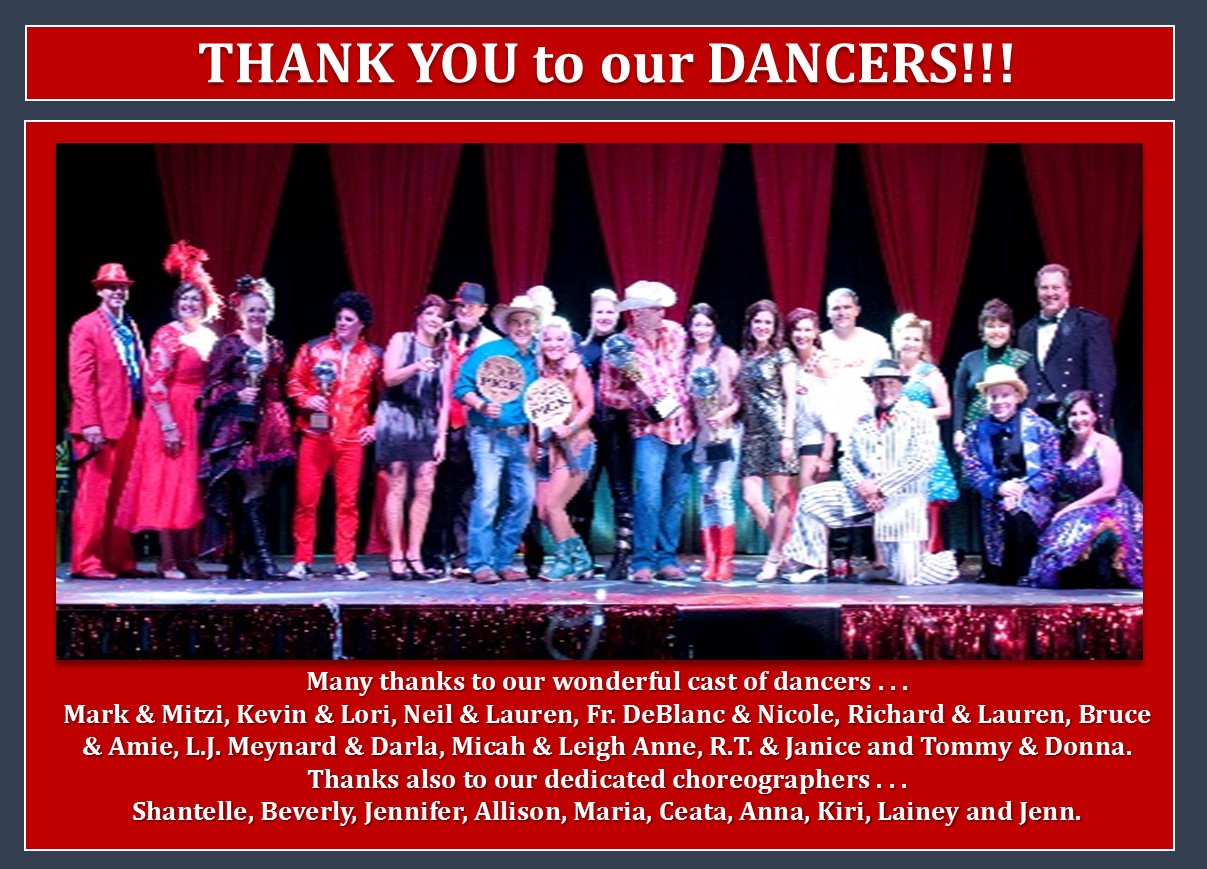 ---
Photos courtesy of John Couvillion (TCH '80 )
---
DWTRS 2016 Insider Reviews
I was honored and humbled to be a part of the festivities, so enjoyable was the experience with my phenomenal dance partner Lauren Olivier and our wonderful coach Maria Hanes I would do it all again in a heartbeat. To my fellow dancers and choreographers, everyone did an amazing job last night and the stage hands, light guys and crew were first class. Without everyone backstage and front of house, this would be a shambles, however through your hard work and faith together we pulled out all the stops and broke records !! Thank you, thank you, thank you to each and everyone involved we set a very high benchmark of a quarter of a million dollars raised between us, we set the stage on fire and wowed the audience. Thank you for the opportunity to shine!
~KINDEST REGARDS, RICHARD & NICKY MCINTOSH

WOWWWW!!!! What a wonderful evening of Dancing With the Rebel Stars we had. It is truly an honor to be part of such an amazing group of individuals and outstanding school. The evening was definitely first class. Congratulations to all that took part in such an amazing evening! Can't wait to see what's in store next year!
~SINCERELY, JENNIFER LEBLANC

TCHS Dancing with the Rebels Stars was a first class act! We so enjoyed our evening. Everything from the venue, food, judges, dancers, and Jake & Ms. Sue were so enjoyable. We are so thankful to have been able to experience this event. Congratulations on the hugely successful 2016 DWTRS!
~ALL THE BEST, DANA HIGGINBOTHAM
Amazing job! Extremely fun event! So many people I have spoken to already can't wait for next year!! And Thank You to all who worked tireless hours to produce such an event! I Love Teurlings, I Love The Families, I Love The Spirit and Most Of All the Faith, God Is Great! Thank You to all the Teams for all the hard work and generosity! Many children will benefit for years to come! Hats off to #DWTRS2016! I am so thankful to have been a part of such an amazing group of people!
~JANICE CAMEL
So many people did "behind the scenes" work to insure the event went off so well. It was done so professionally and with "FIRST CLASS" effort.
I totally agree with Richard-- everyone and everything was phenomenal-- Thxs to EVERYONE who was a part of DWTS 2016.
~BRUCE BAUDIER

Wow! That was fun! What a great event and result for the school we love! Thanks to everyone's hard work and effort it was a fantastic night! Unbelievable!
~REGARDS, LJ MEYNARD

Top O' The Morning To Ya! Giving a big shout out to all involved in such a successful DWTRS event!!!! The only way an event of this magnitude can run as smoothly as it did Sat. night is with tedious planning and practice! To ALL involved - and I do mean ALL....THANK YOU! You make TCH shine!!!! From our first meeting in October to the final applause Saturday night, I was privileged to be part of this year's Rebel Stars! TCH has come a very looooong way since I danced with my mom for the fund raiser to build the library!!!! The spirit of TCH lives on in you and is unstoppable! Thank you God!
~FROM THE LEPRECHAUN! MITZI MOSS DUHON
I'll add to the conversation! It was such a blast!!!! Thank you all. My daughter has been talking about it non-stop. The one thing we agree on is that it is impossible for us to pick our favorite because we truly LOVED every single performance!!!
~THANK YOU ALL! LORI MEAGHER MARAIST
---
Questions? Comments? Concerns? Email us at feedback@tchs.net.