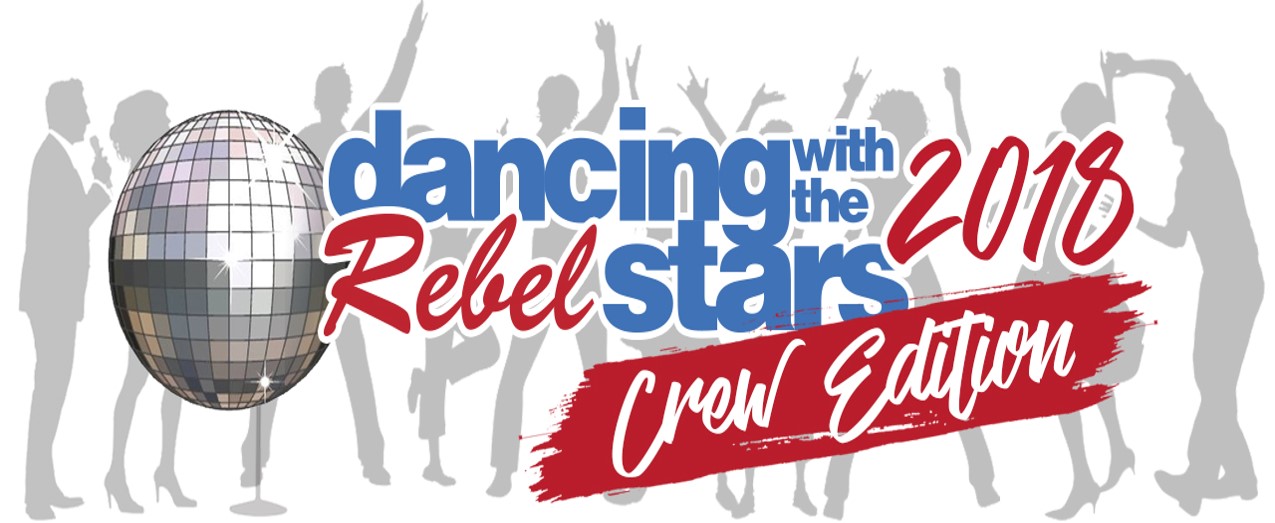 On Friday, April 20, 2018, Teurlings Catholic premiered its 4th Annual "Dancing With the Rebel Stars - Crew Edition". It wasan evening of great entertainment as various crews competed for the coveted Mirror Ball Trophy. The Grand Champions were chosen by the highest number of votes collected from December to April 20th. A "Fan Favorite" was selected as well as a Judges' Pick Award. It truly was a spectacular show!!!!!
On behalf of Teurlings Catholic High School, we would like to thank everyone who participated in Dancing With The Rebel Stars. Words cannot express our gratitude, not only your monetary donations, but for all of the long hours of hard work put in, to make the show a success. Your generosity and support is why Teurlings is so successful. Over the last four years DWTRS has raised $586,775.00 for the enhancement of technology and facilities on our campus. Thank you to everyone who attended our event! We appreciate your support! THANK YOU!!!!!!!
---
Dancing with the Rebel Stars 2018
"CREW EDITION"
Friday, April 20, 2018
Cajundome Convention Center
---
This year's funds will be used to help establish a new and challenging curriculum "MASTER" (Math, Arts, Science, Technology, Engineering, and Religion). This curriculum is a STEM integrated curriculum. It is an interdisciplinary and applied approach to fully prepare students for future employment in a technological society. Classrooms currently under construction will provide space designed to allow students to create and explore We will need furnishing, technology equipment, and supplies. We plan to offer a Cyber Literacy course and other STEM related courses and activities where students will learn the ins and out of robotics, coding, engineering, forensics, and biotechnology . To be able to do this, there are many materials, supplies, and lab equipment needed. We would like to provide computers and 3-D printers for use in all the courses. We believe our students will be better prepared as they enter college and the vast technological jobs in their future.
---
Questions? Comments? Concerns? Email us at feedback@tchs.net.