Volleyball
Head Coach: Mr. Terry Hebert
Assistant Coaches: Mrs. Meredith Hebert,
Mrs. Lauren Carrigee, and Ms. Sara Mossakowski
Statisticians: Hollie James and Madison Hebert
State Champions 2013, 2014, 2015, 2016
State Runners-up 1992, 1995, 1997
The girl's volleyball program consists of varsity, junior varsity and freshman squads. Practice begins in early August and concludes with the state tournament in November. Practice consists of gymnasium practice, weight training and summertime conditioning. Tryouts take place in May.
---
Congrats TCH Lady Rebels!!!
Click below for article:
---
2017-2018 Lady Rebel Volleyball Rosters
SENIORS
Alexandra Pierson
Chloe Hamilton
Olivia Cunningham
Rani Hebert
Olivia Guidry
JUNIORS
Amy Boudreaux
Ariana Hebert
Jolie Hidalgo
Julia Blazek
Kailyn Nonato
Kilah Cormier
Madison Dupuy
Makenzie Monlezun
Maya Guidry
Skylar Barrett
Tori Frederick
Leiton LeBlanc
SOPHOMORES
Addison Gallet
Caroline Bull
Elyssa Diaz del Valle
Madison Hebert
Tyler Alcorn
FRESHMEN
Abigail Spence
Christina Alleman
Cicily Hidalgo
Jenna Venable
Kaitlyn Kimbler
Kalie Robin
Kinley Reaux
Kristyn Lormand
Lauren Delhomme
Leigh Labrie
Linden Haydell
Mia Dejean
Molly Webre
Paige LeBlanc
Zoe Barnett
Paige Guidry
---
here we go AGAIN!!!
CONGRATULATIONS!!!
2017 LHSAA Division III State Volleyball Champions
5-TIME STATE CHAMPIONS
(wins against STM, Assumption & Cabrini)
PERFECT SEASON RECORD of 42-0
Ariana Hebert
LHSAA Division II State Tournament
Most Valuable Player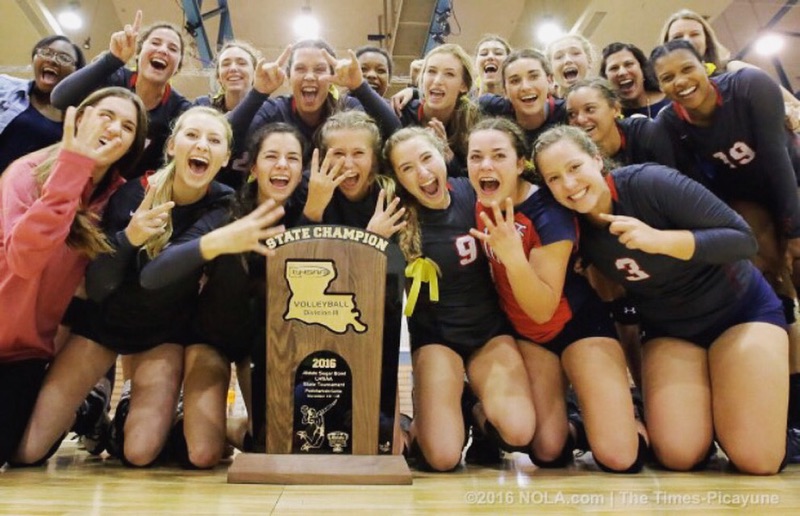 2016 LHSAA Division III State Volleyball Champions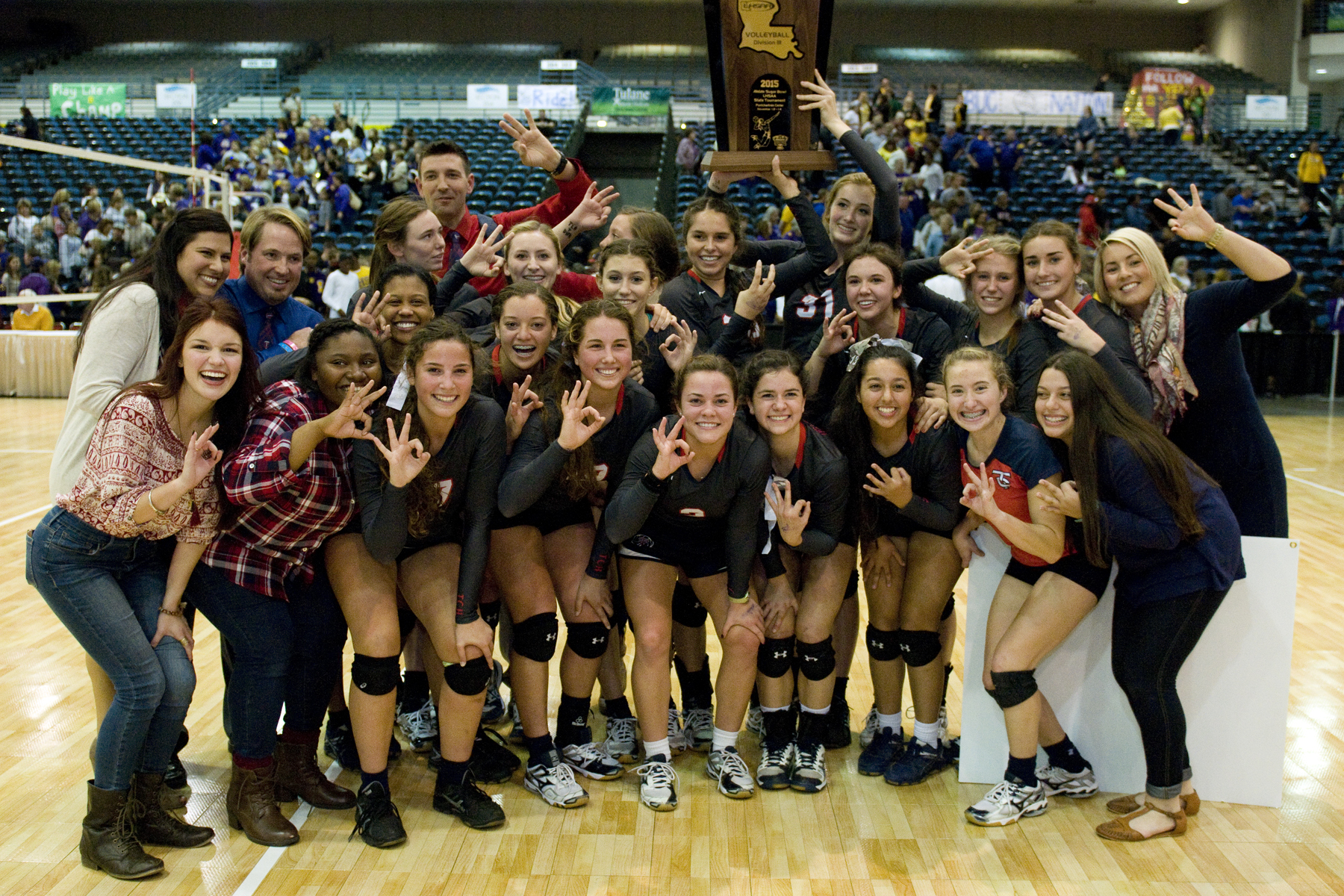 2015 LHSAA Division III State Volleyball Champions

2014 LHSAA Division III State Volleyball Champions

2013 LHSAA Division 3 State Volleyball Champions
CONGRATS!!!
1st Team All District
Tyler Alcorn
Ariana Hebert
Rani Hebert
Jolie Hidalgo
2nd Team All District
Cicily Hidalgo
Paige Guidry
District MVP
Chloe Hamilton
District
Coach of the Year
Coach T