Track & Field
Head Coach: Mr. Brad Taylor
Assistant Coaches: Mr. Jed Hebert,
Mrs. Kelly LaMaison, Mr. Robbie Richard
Boys State Champion 1987
Girls State Champion 1984
Boys State Runners-up 1989
Students begin working out for the school's boys and girls track teams in early January. The track program fields varsity, junior varsity, and freshmen teams, but all squads practice together. The season begins the first week of January and ends with the state meet in mid-May. Track is open to all students.
---
2018 Rebel Relays Track & Field Meet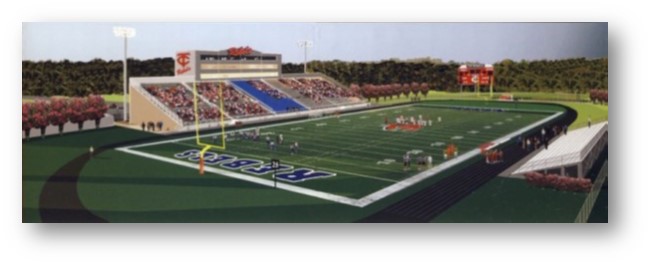 Teurlings Catholic High School is proud to welcome high school teams and fans from across the Acadiana region to Rebel Stadium as we host our annual Rebel Relays Track & Field Meet scheduled for Wednesday, March 28, 2018.
Click here for more information and Sponsorship Opportunities
---
2017-2018 TCH Track & Field Schedule
PLEASE NOTE CHANGES
Tune up meet has been moved from Thursday, March 1 to Friday, March 2
---
2017-2018 BOYS TCH Track & Field Roster
Seniors
Colin Benoit
Christopher Booker
Kross Guillory
Jakyre Journet
Beau LeBlanc
Cole Newland
Bailey Prejean
Logan Quebodeaux
Juniors
Seth Amos
Alexander Bartee
Zachary Bourque
Kelvin Boyer
Jabari Broussard
Michael Eddy
Ty Fernandez
Cameron Fils
Bryce Girard
Remy Guillory
Peter Harris
Rece Martin
Hunter Miller
Christian Mouton
Kailyn Nonato
Thomas Perry
Garrett Russo
Colyn Scrantz
Tate Simon
William Smith
Charlie Spence
Jacob Tarpley
Conner Valicevic
Caleb Whittington
Sophomores
Jerrod Bolden
Tyler Brinkman
Isaac Brunet
Andrew Clavier
Braden Daigle
Nicholas Derouen
Peyton Hebert
Stephen Latiolais
Samuel LeBlanc
Zach Thibodeaux
Freshmen
Josiah Barber
Devin Chavis
Daniel Courville
Matthew Fenn
Jacob Feucht
Justin Fusilier
Broc Griggs
Andrew Hebert
Jacob Lemaire
Landon Pontiff
Chapin Stewart
Brock Theriot
Caleb Thomas
Jaxson Trosclair
2017-2018 GIRLS TCH Track & Field Roster
Seniors
Alexandra Broussard
Olivia Cunningham
Sydnea Guidry
Chloe Hamilton
Cassie Lastrappe
Addison Melancon
Sarah Miller
Juniors
Haylie Ahia
Skylar Barrett
Jolie' Bernard
Julia Collette
Mary Cramer
Madison Dupuy
Annalise Guilbeau
Jolie Hidalgo
Makenzie Monlezun
Keiondra Narcisse
Kaitlyn Poirrier
Elizabeth Ratcliff
Abby Robertson
Alyssa Savant
Sophomores
Tyler Alcorn
Mya Andrus
Emily Angelle
Camryn Chretien
Camille Comeaux
Aime Fontenot
Ainsley Graveson
Samantha Kelly
Abby Leger
Adeline Miller
Gabrielle Sonnier
Emily Sonnier
Grace Thibodeaux
Haleigh Thomas
Hailey Trahan
Caroline Villemarette
Freshmen
Victoria Black
Gretchan Blanchard
Juliana Boleyn
Virginia Broussard
Alahnnah Broussard
Olivia Coston
Paige Guidry
Savannah Guidry
Cicily Hidalgo
Kaitlyn Kimbler
Leah Labrie
Darby Moreau
Madilyn Naquin
Isabella Owen
Omaree Peltier
Adriah Richard
Claire Scheufens
Elly Scrantz
Olivia Stephens
Addison Thibodeaux