Visiting TCH
TCH Day
We invite your 8th grade child to attend TCH Day on Thursday, November 9, 2017, from 9:00 A.M. to 11:00 A.M. in the TCH gymnasium. The activities planned for this day allow 8th grade students the opportunity to visit our campus, meet members of our student body, interact with other eighth grade students from numerous schools in our area, and explore multiple activities and opportunities offered by our school. School uniforms and RSVP are required.
RSVP for this event ended on Friday, October 27, 2017.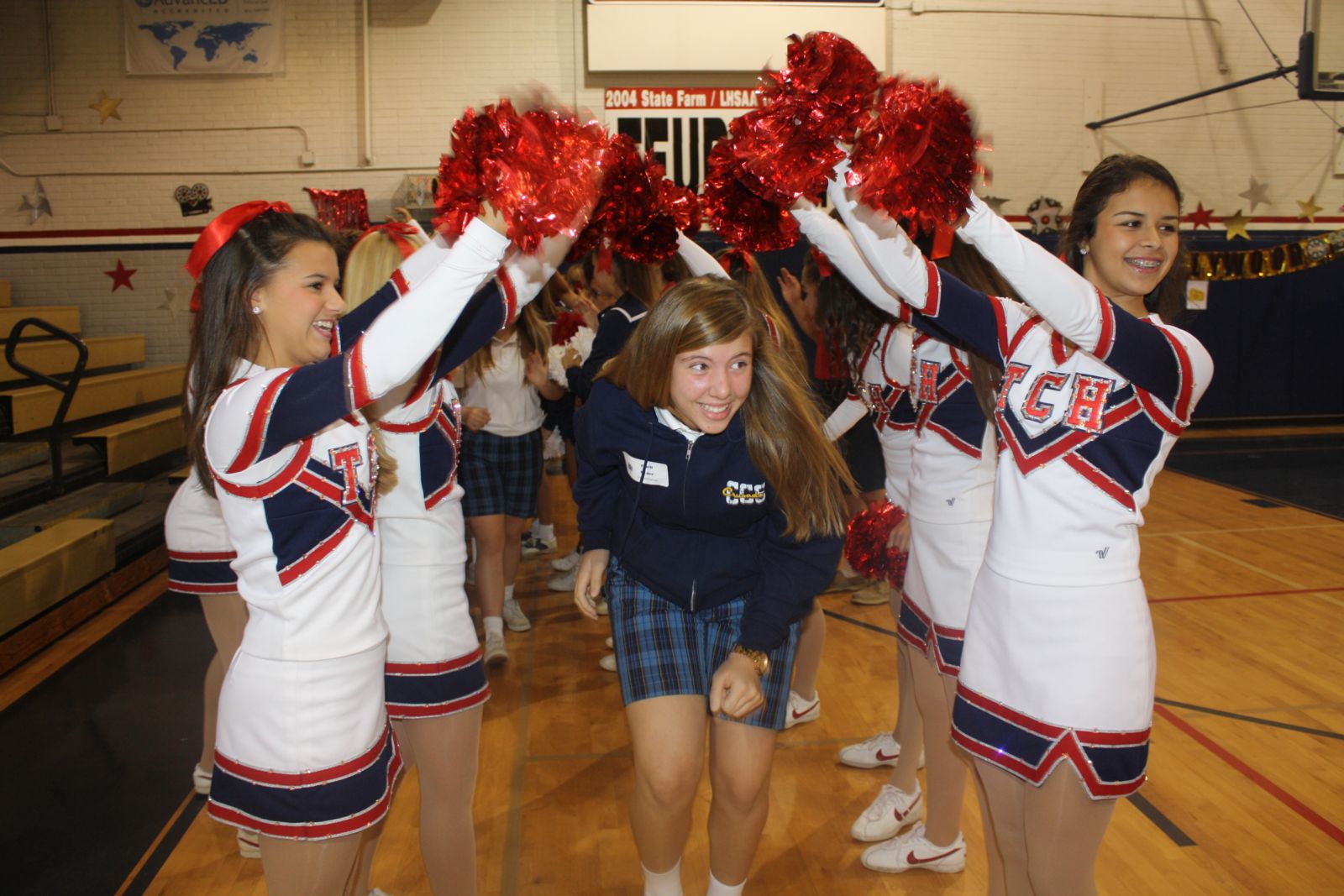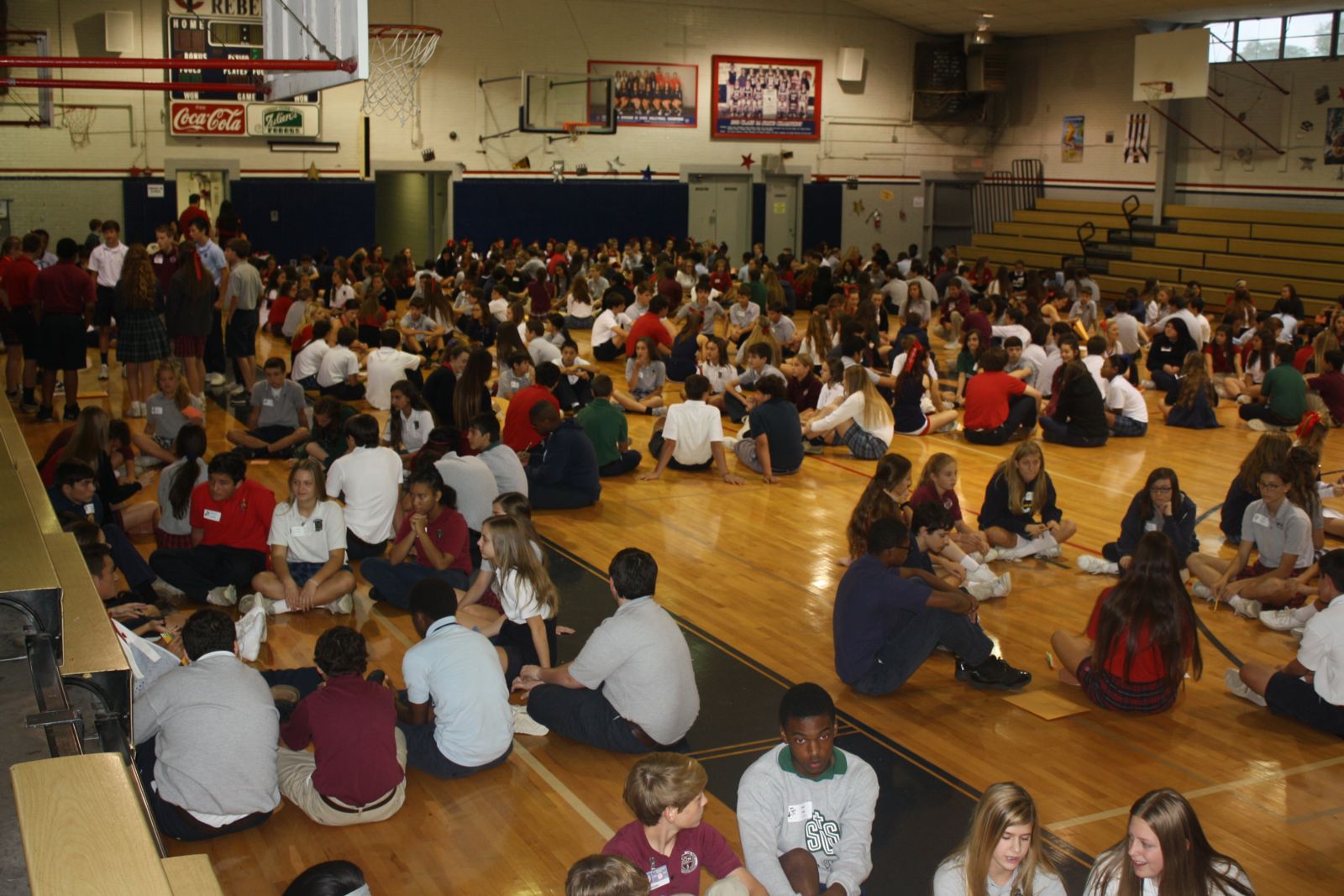 Open House
We also invite parents, students, and friends to explore all that Teurlings Catholic has to offer by attending an Open House that evening Thursday, November 9, 2017. Three tours will be held at 4:00, 5:00, and 6:00 P.M. Administrators, faculty, staff, students and parents of Teurlings Catholic students will offer an introduction to our programs, provide a tour of our campus, and answer your questions. Tours will begin in the Cafetorium.
---
Personal Tours
Personal Tours can be arranged with Maria Hanes in the TCH Admissions Office during school hours, 7:30 AM until 2:30 PM. Call 337-235-5711 Ext. 2 or email mhanes@tchs.net.
---
Questions? Comments? Concerns? Email us at feedback@tchs.net.
One student from each school plays Simon Says with Head Football Coach Charpentier! The winner receives a prize!
Student-led Open House tours provide an in-depth look at all that TCH has to offer—Spiritually, Academically, Athletically—and will show why so many choose to call TCH "Home."