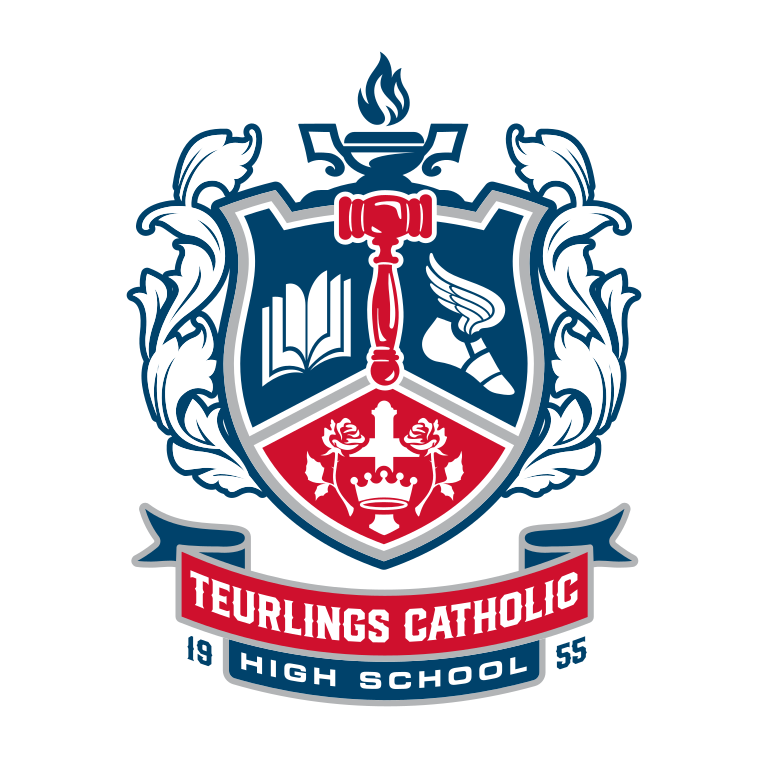 The current school crest was designed in 2018 by a team set out to update and unify our brand in order to better position our school for continued growth. The crest depicts the essence of Teurlings Catholic High School.
The Lamp represents truth and wisdom.
The Open Book denotes the quality education that Teurlings Catholic provides.
The Gavel symbolizes law and order and divides the shield into quadrants.
The Wing Foot represents athletics and skill.
The Cross with Crown symbolizes religion surrounded by branches of remembrance.
The Mantling is ornamental and decorative to the crest.
The Scroll on the ribbon carries the name Teurlings Catholic and the year it was established.